Latest Journal Entry
category: Music | July 27 | @236 | comments(6)

Okay... today, has been.. the best day.. ever.. I knew i was going to meet them somehow, and omg, i did. woo! i actually met Max (MY LOVE <3) twice =] Yay Okay, so... story time: Well, i got there arounddd... 12:30pm, and it was already crowded. I was like.. omgg. Haha. When I got there, I started getting doubts about the concert, and if I was even going to have the chance to meet them. It was starting to get on my nerves, and I freaked out as I was walking around.. I finally found the headboard thing with all the bands, times, and where they were playing (there was 7 stages >.&gt . So.. ETF was playing at this one stage (I forgot the name), and sooo.. I was like.....
myGALLERY
Latest additions
| | | |
| --- | --- | --- |
| Published on: 12/13/2009 | Published on: 07/22/2009 | Published on: 07/20/2009 |
Profile
Member name:
TomsHunniBunni
Full Name:
Annah =]
Gender:
Female
Age:
21
Country:
United States
=]]
(Georgia Here) I`ve decided to write this again xD Annah Rocks, and shes my Bitch!(: Mess with her and I`ll deal with you -__- IchLiebeDich!<3
This is for me & Georgiaaa<3 cause we both love Tom Kaulitz<3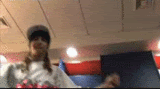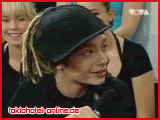 Love ya Georgia!!!
Alright, anyways...
My name is Annah =] I'm 14 years old and i'm pretty... wierd. haha! I loveeee Tokio Hotel and have been a HUMUNGO fan since April 2007<3 I found out about them on here from my friend Nellieee<3 I have a lot of friends on here that I love and care about deeeplys (Georgia, Frosh, Ashley, Nellie, etc...), So if you mess with them, im gonna kill you. Well, atleast send you a very mean message
Anyways, yeah..
Oh! I also love the BEP haha! My obsession with them is totally coming back.. and it all started with Boom Boom Pow
Hehe